Thank you to our generous sponsors:
We are able to serve the needs of Alamance County citizens because of our generous sponsors:

Cone Health – Alamance Regional
At Cone Health – Alamance Regional, we strive to provide inspiring care each and every day. How do we accomplish this goal? With a staff of amazing people who share a commitment to making patients the first priority. With unbelievable technology and advanced medical treatments that bring highly sophisticated care right here to our community. With a talented medical staff of more than 200 physicians who use their knowledge and experience for healing. With dedication to the highest standards of care. That's how healthcare becomes inspiring care.

Labcorp
At LabCorp, our goal is to be a good corporate citizen and be a positive force in changing people's lives, especially in the communities where our employees live and work. Through our philanthropic giving and our employee engagement, we support programs that inspire education and learning, promote health and well-being, and increase access to the arts.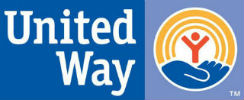 United Way of Alamance County
For more than 90 years, United Way of Alamance County has been fiercely committed to building strong, successful families and a better Alamance County. We are the area's premiere charitable organization. When you join the United Way team, you're supporting a powerful movement to impact the county's most pressing health and human service needs. To assure the wisest investment of donor dollars, United Way uses volunteer-led community assessments to set funding priorities. The result is diverse programs that make a difference in the lives of your co-workers, neighbors, friends, family, and others in need.

Blue Cross Blue Shield of North Carolina Foundation
Since our founding in November 2000, we have invested more than $88 million into communities across the state by supporting more than 650 grants and special initiatives. Through a combination of grantmaking, multi-year initiatives and Signature Programs, we commit the resources and time needed to support opportunities impacting the health of our state. Our outcomes-focused approach to grantmaking is guided by three primary focus areas. Each of these areas is designed to proactively support organizations, programs and services capable of attaining measurable results and sustained community impact.

Elon University
Elon University Physician Assistant Student Society (EPASS)


Association Memberships
We're proud to be a part of the following associations: