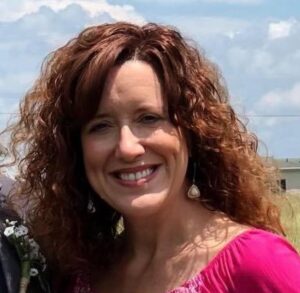 Tracy Salisbury, Executive Director of Open Door Clinic of Alamance County from 2009 to 2020, was the driving force behind Open Door's vision to serve uninsured residents of Alamance County with holistic care, delivered with compassion. She saw each patient at Open Door as a unique person, deserving of dignity and care.
As a leader, Tracy worked tirelessly to expand the services at Open Door, growing to include eye care, dental and mental health services. She saw the whole person and worked to ensure that Open Door provides whole-person care. She connected deeply with people, drawing more compassion and volunteers to the Clinic.
Tracy was also a fun-loving, adventurous woman, a loving mother, sister and daughter. A member of Trailhead Church, she was guided by her faith. She was quick to make those around her laugh and loved the outdoors, traveling and spending time with her family. Throughout her fight with breast cancer, she remained strong and courageous, fighting like a warrior.
Tracy graduated from Cummings High School in 1988 and completed her BS in Public Health (honors) in 2018 with honors from Southern New Hampshire University. She was Secretary of the North Carolina State Association of Free Clinics and a member of the Alamance County Board of Health.
Tracy was recognized posthumously by the Department of Physician Assistant Studies at Elon University, who named their annual award to a student in honor of Tracy. Each year, a deserving student now receives the Tracy Salisbury Community Health Award.
Tracy Salisbury made a huge impact on the lives of those she came into contact with – friends, family, staff, patients, colleagues and so many others. Her legacy lives on in so many lives and we are all better for knowing her and being loved by her.